Save time and find resources and games to use in your sessions and to set for homework
The biggest library of games and resources for busy SLPs
Plan and track progress using 6000 fun digital speech, language, fluency and voice interactive activities.
Voca Quest is quick and easy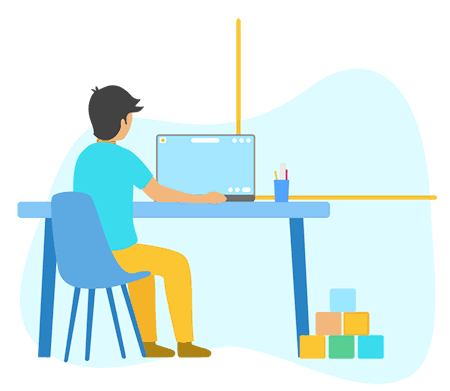 Create and customise engaging sessions for your clients to work on in between clinic sessions. Share the plan with home and school. Keep track of the client's performance between your sessions. By setting goals and identifying the attainment level you are wanting the client to achieve, you can more easily see how your client is progressing.
Voca Quest is designed to use anywhere. Use it in your clinic on your desktop, iPad or tablet. In addition you can set up sessions to run via tele-therapy, as well as setting programmes to complete at home or at school. The choice is yours.
Whatever delivery mode you select, Voca Quest automatically tracks your client's progress, generating a session report and updating the aggregate report. It can suggest the next activity for you to consider.
Busy SLPs who would like to save time and focus more on what they like: providing therapy.
Voca Quest offers gamified activities that your SLP may recommend. With Voca Quest, you can also manage your team members access and rest reassured that data is safe and secure.
Voca Quest offers a way to practice therapy at home through an engaging client dashboard. Work with your child's SLP to set up a plan to work through together in your own time at home.
Related project: Language Explorer
The Language Explorer project is funded by the National Institute for Health Research (NIHR) [NIHR200889 i4i]. It is a collaborative product development project which started in November 2019 with the aim of designing, developing and evaluating a language sampling tool that can save time for speech and language therapists.
About the Language Explorer project
In 2020 we embarked on a challenge to gather samples of children across the UK retelling the treasure themed story within the Language Explorer app. We needed 600 children aged from four to eight, covering a range of socio-economic groups and from around the country. We were so pleased to reach this target. Following that the Research Associates at Newcastle University have transcribed and analysed the samples by hand, which has been compared with features in the tool as well as being used to train machine learning models.
Interested in Voca Quest?
Visit the website: voca-quest.com
Or sign up to the newsletter: